Is your to-be-read pile growing yet? I've had so much fun revisiting my favorites and hearing all about yours this week! I'll let you in on a little secret, historical fiction is my first love genre! I've adored historical fiction since I fell madly in love with reading in middle school. Although I've since branched out to other genres and time periods, historical will always have a special place in my reader heart.
No trickery today, I have 8 novels and 10 series to share with y'all (in no particular order)
The Captive Heart by Michelle Griep
Unputdownable pre-Revolutionary War drama
The Lady and the LionHeart by Joanne Bischof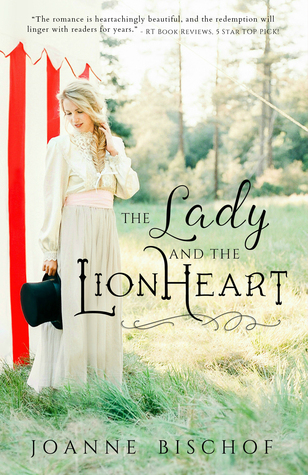 #swoof This story left me speechless
A Heart Most Certain by Melissa Jagears
Charity, small town politics, and a Beauty and the Beast vibe
The Loyal Heart by Shelley Shepard Gray
A band of Civil War soldiers strive to protect the widow of their fallen brother-in-arms
No Way Up by Mary Connealy
Romance, humor, suspense, family, faith, and COWBOYS
No Other Will Do by Karen Witemeyer
There's only one man she trusts to save her town full of ladies
Miriam by Mesu Andrews
Must read for every Christian seeking a deeper understanding of the plagues and Exodus
The Beautiful Pretender by Melanie Dickerson
Princess and the Pea medieval retelling with a dash of Beauty and the Beast
Creek Country Saga by April W. Gardner
Love, war, and Creek tribal culture brought to life
Vikings of the New World Saga by Heather Day Gilbert
Based on the true stories of these fierce women warriors
Out from Egypt by Connilyn Cossette
An intimate look at the plagues and Exodus through the eyes of authentic fictional characters
The Everstone Chronicles by Dawn Crandall
Four delightful stories as unique as the heroines on their lovely covers
Historicals by Jody Hedlund
Stories of love taken from the pages of history
Ladies of the Manor by Roseanna M. White
Edwardian era mystery, suspense, and intrigue
Courage to Dream by Susan Anne Mason
Large family drama full of children and romance
Hawthorne House by Kristi Ann Hunter
Adventurous, humor-filled regency romance
The Pathfinders by Lori Benton
Revolutionary war family drama, faith and cultures collide
Penned in Time by Pepper D. Basham
Soul-stirring WWI romance and redemption set on both sides of the pond
Woo! What an exciting bookish year! Give a shout out to your favorites and let me know if you'll be adding some from the list!