I'm outside of my comfort zone here but loving every minute of Conspiracy of Silence by Ronie Kendig, the first installment of The Tox Files!
about the book
Conspiracy of Silence by Ronie Kendig
Four years after a tragic mission decimated his career and his team, Cole "Tox" Russell is persona non grata to the United States. And that's fine–he just wants to be left alone. But when a dormant, centuries-old disease is unleashed, Tox is lured back into action.

Partnered with FBI agent Kasey Cortes, Tox has to pull together a team to begin a globe-spanning search for answers–and a cure. As their quest leads them from continent to continent, it slowly becomes clear they're not just fighting a plague–but battling against an ancient secret society whose true goals remain hidden.

With time running out and opposition growing on every side, the key to everything may rest in an antique codex, the Crown of Jerusalem–but will Tox and his team be able to trust each other enough to break this century-spanning conspiracy of silence?
Goodreads | Amazon | BookDepository | ChristianBook
My Thoughts
When they make this book into a movie, it's going to be perfect for date night with my husband! Plenty of action for hubby and oh so subtle romantic tension just below the surface to get me through the white knuckle variety of heart-pounding scenes.
I would peg this story somewhere in the neighborhood of Indiana Jones meets Mr. and Mrs. Smith's Special Forces team… well, it's been a while since I've watched a movie that wasn't either animated or Moms' Night Out (Holla! Favorite movie ever!) so we'll just table the movie discussion for now and focus on the bookish!
Cole "Tox" Russell is a force to be reckoned with! He's a modern day warrior and a natural-born leader. Cole answers the call of duty even after American officials stage his funeral and banish him from his friends, family, and home. Of course, when the world is threatened by an elusive assassin and the possibility of a global pandemic, who are they going to call?
FBI agent Kasey Cortes isn't usually an "in the field" kind of gal but she does have plenty of experience with deception and with Cole Russell (and now the combination of the two!) She's my favorite character with her girl-next-door all-grown-up charm but the story is absolutely packed with perfectly flawed and complex characters so there are plenty to choose from.
Since this is the first Ronie Kendig novel I've had the pleasure of reading, I now have the added pleasure of scoping out her backlist!
I requested the opportunity to read and review this title through Bethany Bloggers. The opinions expressed are my own.
About the Author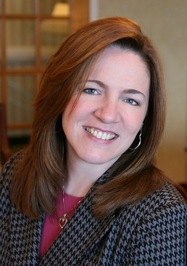 Ronie Kendig is an award-winning, bestselling author who grew up an Army brat. She married her own hunky hero, who's an Army veteran. After twenty-plus years of marriage, she and her husband have a full life with four children and two dogs. Ronie's degree in psychology has helped her pen novels of raw, broken characters.
Since launching onto the publishing scene, Ronie's Rapid-Fire Fiction has hit the CBA Bestseller List, won the prestigious Christy Award, finaled in numerous contests and reader awards, including ACFW Carol Awards, RWA's Faith, Hope, & Love's Inspirational Readers' Choice Awards, Christian Retailing's Readers' Choice Awards, INSPY Award, The Christian Manifesto Lime Awards, and FamilyFiction's Readers' Choice Choice Awards.
Ronie loves people and helping other writers through speaking, workshops, and/or mentoring.
The Tox Files series
Giveaway
Giveaway open to U.S. residents only
a Rafflecopter giveaway
https://widget-prime.rafflecopter.com/launch.js
Which Tox cover is your favorite, reader friends?!
Have you read Conspiracy of Silence by Ronie Kendig?