Y'all! I am so excited to join my fellow book blogger friends for First Line Fridays!!! 
---
If you've been following the blog for awhile, you may recall that I like to read multiple books at once. Since I finished two books yesterday, I'm diving into a new one today… just as soon as I write those six backlogged reviews. *sigh* My writing skills pale in comparison to my reading aptitude, y'all! This blog is fueled by book-love!
Here's the first line from today's blogging motivation:
No Other Will Do by Karen Witemeyer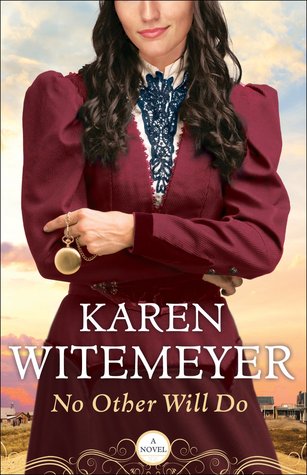 WINTER 1882
COOKE COUNTY, TEXAS
"Malachi Shaw made the arduous climb back into consciousness with great effort."
---
I. Am. So. EXCITED!
So, grab the book closest to you, open it up, and post the first line in a comment below!
Then go see what these First Line Ladies are up to:
Reading is My Superpower | Bookworm Mama | Singing Librarian Books
If you'd like to share the First Line Friday fun on your blog, contact Carrie!