Two years ago, Prosperity Jones waved farewell to her beloved David as the army sent him to faraway Key West. Now with her parents gone, she has but one prospect for the future: make the dangerous journey from Nantucket to Key West to reunite with David and secure a happier life.

Arriving penniless in the South, Prosperity is dismayed to find David married to someone else. Scrambling to survive and nursing a broken heart, she gains the friendship–and the affection–of a kind doctor. Could he be the answer to her loneliness? Or will her life be upended by circumstance yet again?

With a deft hand, Christine Johnson fills the reader's senses with the sights, sounds, and smells of Key West in this heartwarming story of honor lost, honor redeemed, and a love forged in adversity.
My Thoughts
Prosperity Jones is no stranger to heartache. In fact, I think it pretty much followed her all the way from Nantucket to Key West. Prosperity is a devoted daughter and faithful fianceé. After her mother's passing, her future is complete uncertainty and she's left with few options.
Prosperity's heartbreak is complete when she arrives in Key West and discovers her fiancé is married to another. I admire not only her compassion and dedication but also her courage to make the best of her circumstances and keep moving forward. A kind older doctor befriends her and proposes a solution to her dilemma but Prosperity must decide whether to listen to her head or her heart.
This title is the second in the Keys of Promise series yet I found it was just fine as a stand alone novel. The story explores forgiveness, prejudice, honor, duty, and love.
I requested the opportunity to read and review this title through Revell Reads. The opinions expressed are my own.
About the Author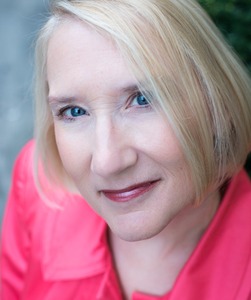 Christine is a small-town Michigan girl who has lived in every corner of the state's Lower Peninsula. From a young age, she knew she wanted to do something in the arts. After trying her hand at music and art, she returned to her first love — story. She feels blessed to write Christian fiction and to be twice named a finalist for Romance Writer's of America's Golden Heart® award.
When not at the computer keyboard, she loves to hike and explore God's majestic creation. Her heart is in women's ministries, especially women's Bible study, and she loves to facilitate small group study in her church or online at Women's Bible Cafe, where she is blessed to co-lead a small group. These days, she and her husband, a Great Lakes ship pilot, split their time between northern Michigan and the Florida Keys.